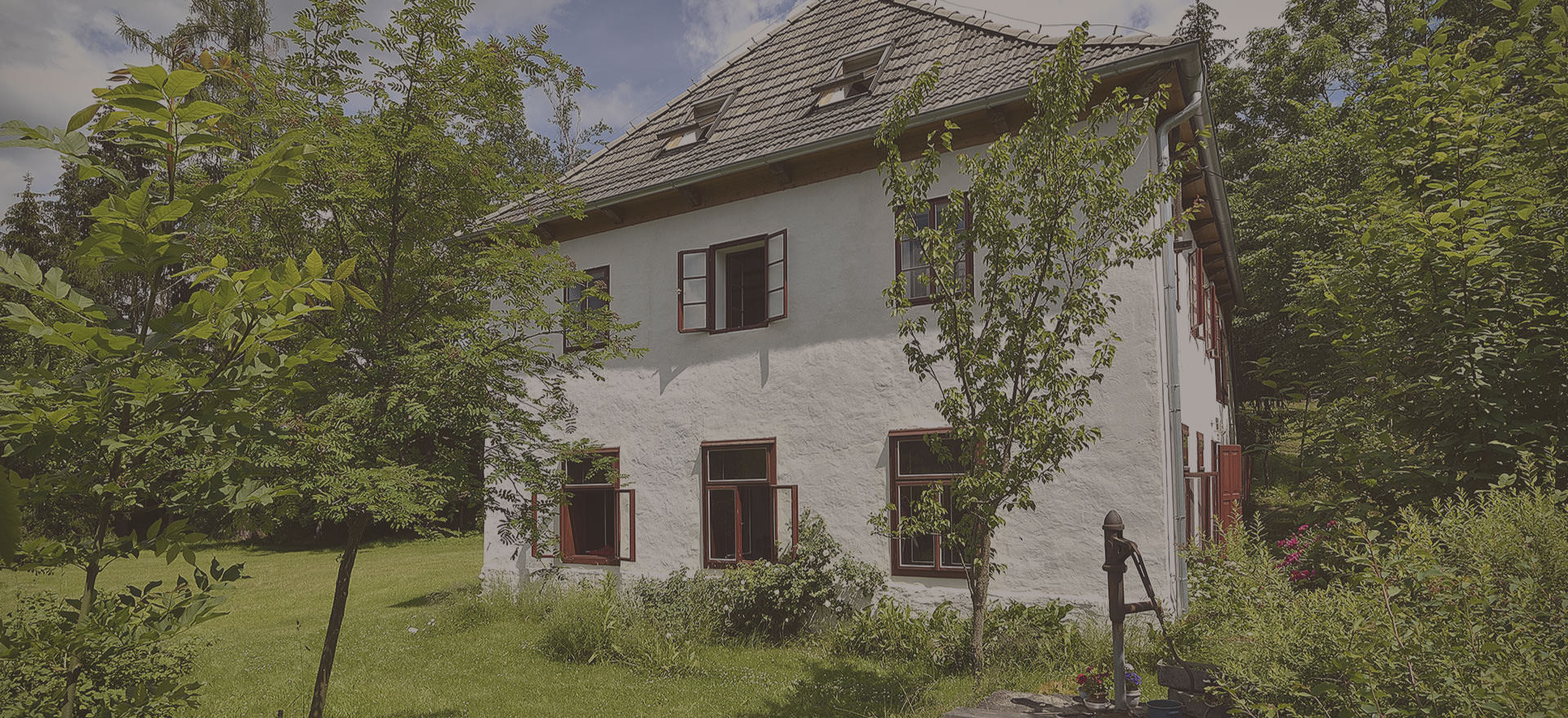 Welcome to Pod Hrazi
Apartments
in South Bohemia, on Olsina pond

Apartments
Our apartments
were created by a sensitive reconstruction of a baroque house located right under the dam of old Olsina pond. The house has three comfortably and tastefully furnished apartments, each unique and each providing comfort and inspiration to its guests.
The apartments are suitable for all types of guests, especially families with children.
NATURE TRAIL
Since July 2020, the unique Olšina Nature Trail has been in operation. The seven-kilometer route will take you through colorful habitats of local nature in less than an hour and a half. If you come to us, you definitely must not miss!
More information can be found directly on the trail's website.
TRIPS AND ACTIVITIES

Nature Trail

Swimming

Fishing

Recreational boating

Bike trips

Hiking
MORE ABOUT ACTIVITIES
Current Offer
Spring / Summer 2016 - The cycling and hiking paradise in the unspoilt countryside of the Šumava landscape park!
Children aged up to 3 years free of charge!
Children aged from 3 to 12 years 20% discount!
GUEST
FEEDBACK
Ubytování se nám velmi líbilo. Prostorný, čistý apartmán se vším podstatným vybavením. Oceňuji rovněž i klid a pěkné okolní prostředí. Určitě jsme u vás nebyli naposledy.
 
Vít Ryška
Dates of stay: 15.-17.9.2017
Děkujeme poskytovatelům za velmi příjemný pobyt. Ubytování je čisté, vkusně vybavené, v pěkném prostředí s udržovanou zahradou, dětským koutkem a ohništěm. Rádi doporučujeme dalším hostům.
Maria Králová
Dates of stay: 29.7.-5.8. 2017
Moc se nám na Olšíně líbílo, krásná příroda v okolí hodně zážitků. Ubytování příjemné prostředí. Děkujeme
Renata Krejčová
Dates of stay: 22.7 - 29.7.17
Five star class accommodation - facility, equipment, and location - all excellent. The building itself is very nice, in beautiful surroundings. Thank you, you will hear from us again.
Kateřina Pešanová
Dates of stay: 19. - 26.7.2014
We really liked the accommodation. The rooms look even better than in the pictures. Also the lady owner was very pleasant and helpful. I am sure we will return.
Lucie Martinková
Dates of stay: 17.5.-19.5. 2014
A very beautiful apartment and surroundings, the owner very helpful, I recommend!
František veselý
Dates of stay: 10.-17.8.2013
Very nice accommodation, peace and quiet, a beautiful countryside. I recommend it to all.
Dagmar Božovská
Dates of stay: 17.9 - 24.9. 2011
We spent a very pleasant holiday in Olsinska Stodola apartment. It is very tastefully furnished, the photographs correspond with the reality. Miraculous peace and a beautiful countryside around, we will definitely come back.
Blanka Týblová
Dates of stay: 13.8. - 20.8.2011
Beautiful, peaceful place, nicely and conveniently furnished apartments (keeping children in mind). Breakfast on a terrace overlooking the green is just perfect. We really enjoyed our stay and are looking forward to our next visit.
Ritterovi
Dates of stay: 05/2011
Hello, on behalf of me and my family - absolute satisfaction. We were only sorry we did not manage to have a chat with Mrs Kittle.
Ing. Martin Foltýn
Dates of stay: 13.-17.3. 2011
MORE REVIEWS ...